Keyboard symbols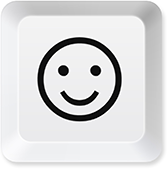 You've seen tons of text symbols on Facebook, Myspace and YouTube. Special characters rose to popularity along with social networking. Most text signs, like ♥ aren't really used in books and references, but are easily recognisable graphemes.
Main reasons why symbols are rising to prominence are that they convey same meaning as words, but in a smaller space and they are well recognised among all internet users across the globe independent of their language, culture or ethnicity. Another reason is that they are often used as building blocks of text pictures to depict different emotions, concepts, images and other stuff (✿◠‿◠) You can type symbols right from your keyboard. I'm going to show you how. Also, if you want to check out all the symbols you have in each of font you got installed on your computer, check out Character Maps. ≧◔◡◔≦
Alt codes
Shortcut technique that works on Desktops and most Laptops running MS Windows. You press Alt and, while holding it, type a code on Num Pad. It's very easy, but not as practical for long-term usage as Shift States. Also, you can type many frequently used symbols with this method, but not all like with Shift States.
Shift states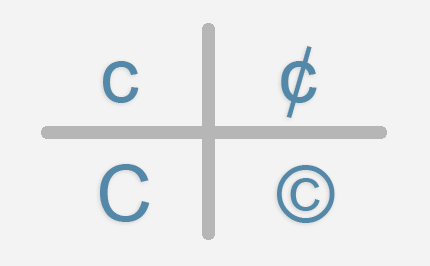 My Windows keyboard layout with symbols
Want to access symbols really fast from your keyboard? Install my custom keyboard layout. E̲n̲t̲i̲r̲e̲l̲y̲ free. Includes source file, so you can edit it the way you want.
Configure your keyboard layout in Windows so that you can type all additional symbols you want as easy as any other text. Takes about 5-10 minutes to set things up, but you'll be typing like a boss.
Character map
CharMap allows you to view and use all characters and symbols available in all fonts (some examples of fonts are "Arial", "Times New Roman", "Webdings") installed on your computer.
广告位